YJFL Best & Fairest 2017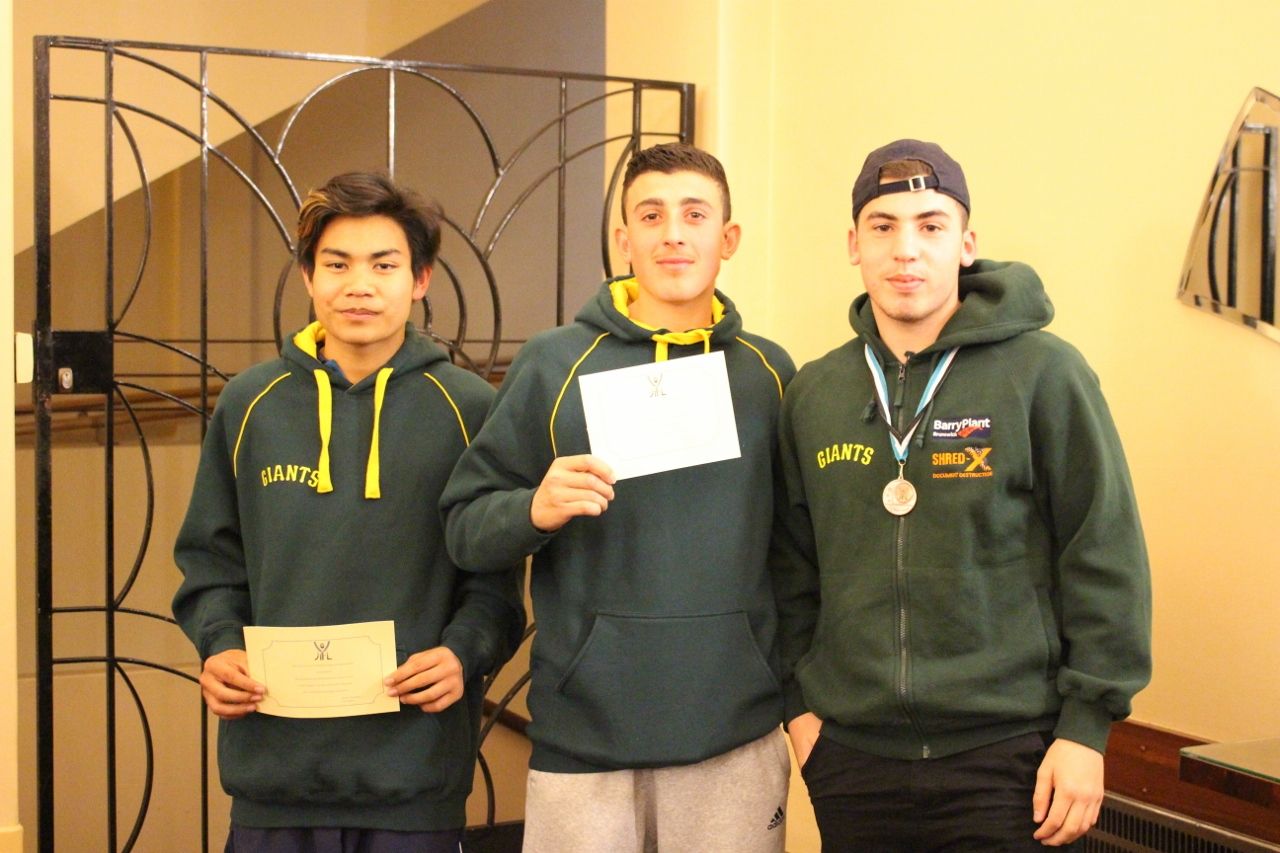 Congratulations to the following North Brunswick players who polled in the Top 10 of their respective divisions. The Umpire votes were unveiled at the YJFL Presentation Night, held on 22 August 2017.
Under 12 Blue: Omar Abou-Eid (equal 5th; 12 votes)
Under 15 (4): Jack Orford (equal 7th; 11 votes)
Colts (4): Ahmed Ouaida (equal 3rd; 13 votes)
Colts (4): Ahmed Zraika (7th; 9 votes)
Pictured from left: Jack Orford, Ahmed Zraika and Ahmed Ouaida.
Their performance is a true representation of the hard work and commitment put in by these players at training and on game day.