Giants meet Giants - Guard of Honour @ Etihad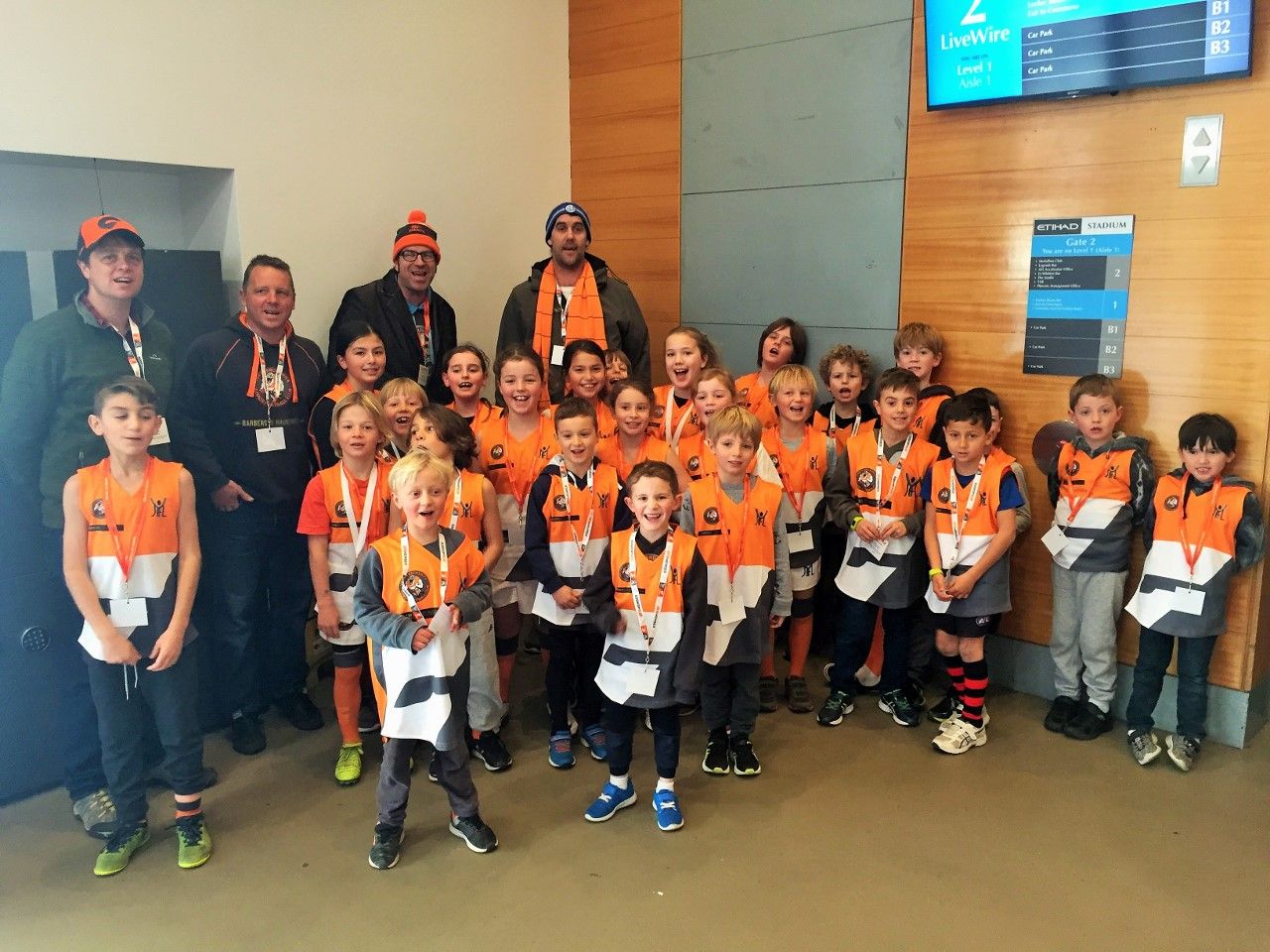 On Sunday 5 August the under 9s and a group of Auskickers from the North Brunswick Junior Football Club (NBJFC)  made their way to Etihad (soon to be badged Marvel) Stadium in Docklands to be part of the guard of honour for the Greater Western Sydney Giants in their game against Carlton.
Accompanied by a ready group of parent volunteers, the kids assembled outside the stadium in their own club colours, before being lead through a maze of passages and stairs to wait patiently on the team ramp. The kids then took their place in two lines flanking the GWS players before they burst out through their banner and into the game.
The NBJFC adopted an affiliation with the AFL's GWS in 2017. This means that the NBJFC has the same AFL colours and uniform as GWS. Whilst the old green and gold colours have been put to rest, the team guernseys still proudly bear the familiar insignia of a giant. The image of the giant has been a part of the club's identity since 1966, and continues to remind us of our proud history in North Brunswick.
Being part of the guard of honour was very exciting. For many who stayed on to watch the game, they watched GWS lead a convincing victory over Carlton with as few as 16 players on the ground in the final term!
Many thanks to all the parents who helped to make the day, and to Jason and Trevor for organising tickets and logistics.
We look forward to future guards of honour next time GWS come to visit Melbourne!