100 of the best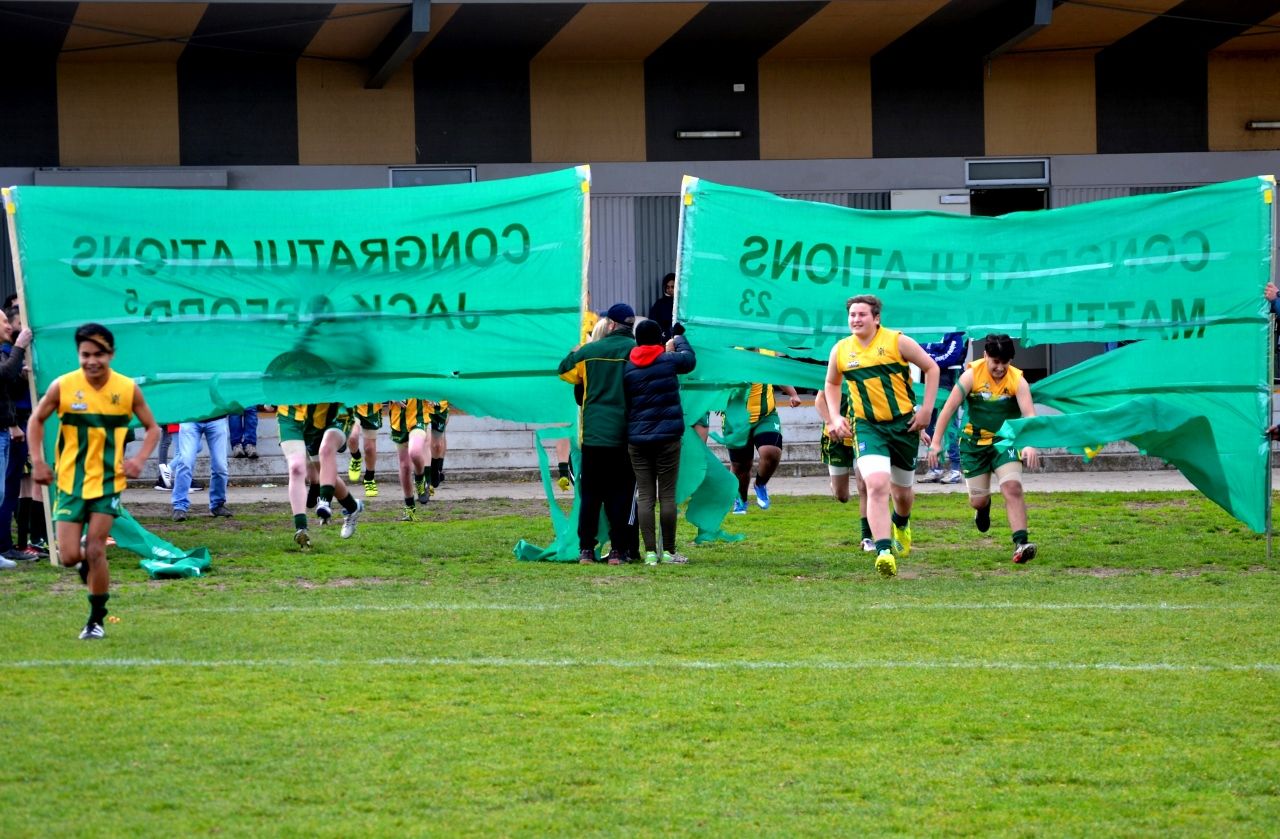 Congratulations to Matthew Bruno and Jack Orford on achieving their 100 game milestone for the North Brunswick Junior Football Club. Round 11 at Allard Park was a celebration of their achievements.
Highly regarded and respected by his teammates, Matty Bruno has risen up through the ranks of all the NBJFC age groups to the U15 level, where his dedication and hard work has been rewarded with the co-captaincy in 2017. Known as the 'The General' for his ability to take charge on the ground, he is a strong, reliable backman who loves to play forward at every opportunity.
As a member of this year's AFL diversity squad, Jack Orford has brought a burst of excitement and talent to this year's U15 team, where his skills and commitment to win the ball at all costs has been a source of inspiration to everyone around him. Since being moved to the midfield from the backline, Jack has excelled in this position, attracting the opposition's best tagger to curb his influence on the game – which is never enough to stop him anyway!
Both boys are wonderful ambassadors for our club and are growing into very mature and responsible young men. We are very proud of their achievements. Congratulations to both on a fantastic 100 games with many more to come!